North pekin fire department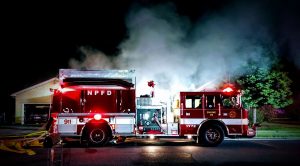 The North Pekin Fire Department was established in 1947. The all volunteer department serves the Village of North Pekin and contracts service to the Central Groveland Fire Protection District. All together, the department covers approximately 14 square miles of Village and rural areas. The department responds to about 210 calls per year. The diverse coverage area consists of residential, agricultural, manufacturing, highways, and restaurants.
Mission
The citizens of North Pekin and Central Groveland Fire District expect and deserve the best possible service from the fire department. The NPFD expects members

of its fire department to be neat, courteous, honest, and good conduct. Members are expected to conduct themselves according to the NPFD guidelines as long as they remain a member of the department. The job of a member is to constantly provide the maximum protection possible for the lives and property of the people of North Pekin and Central Groveland Fire District. To maintain this effectively members shall constantly train and study all areas of fire prevention and protection, fire fighting procedures, rescue, emergency medicine, and the associated services that is necessary to successfully protect people, property, and to maintain competent department operations.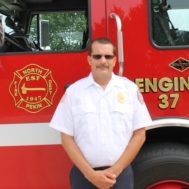 chad Plemmons
Fire Chief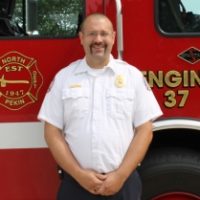 andrew Jackson
Assistant Fire Chief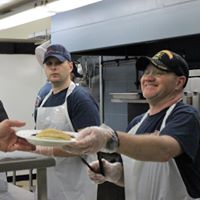 annual pancake & sausage breakfast
Allison Morgan